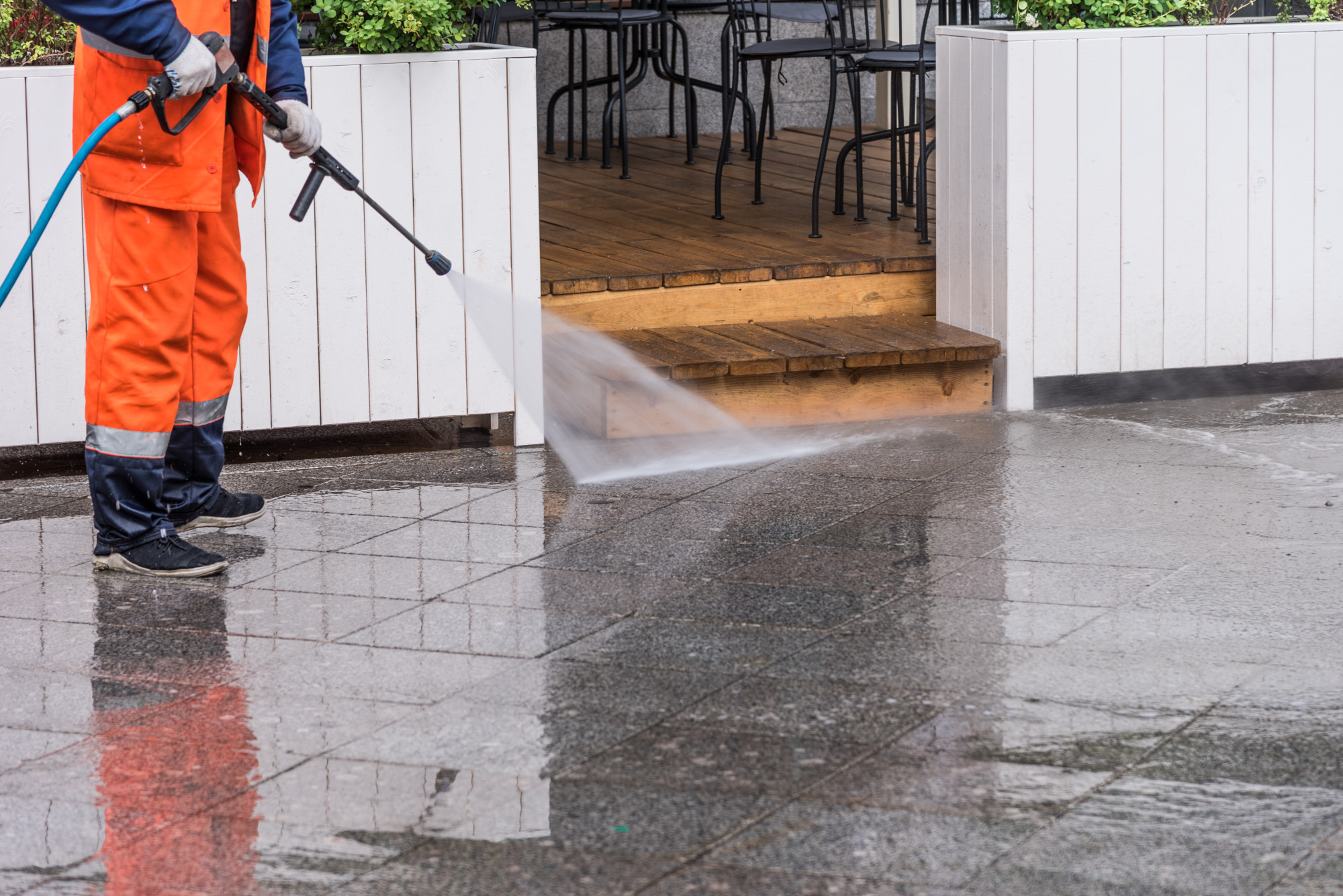 Why Hiring a Commercial Pressure Washing Company Is an Excellent Idea
One of the first thing customers notice about your business is the condition of the exterior. A dirty building that looks unkempt does not send the right message. If you don't take care of your building, how will your customers expect you to take care of them? This is why hiring a Commercial Pressure Washing Company is a good idea.
Pressure washing brings added value to your business in many ways. Not only does it give a fresh, clean look but it will even increase curb appeal and property value.
Read on for reasons why you need a commercial pressure washing company for your business.
Commercial Pressure Washing Company – It Saves You Money
At first glance it might not seem like hiring someone to pressure wash your business would save money. You could do it cheaper on your own, right?
Well, that's not necessarily true. Sometimes DIY is not the answer. And there is more than one way to save money. Doing it yourself means you not only have to rent an industrial size presser washer but also all the safety gear required.
You then need to factor in the water used and don't forget your time. A professional team can knock out the job quickly. You could easily eat up a great deal of your valuable time trying to tackle it. Time equals money for your business.
It Protects Your Investment
The cost of building maintenance and repair goes up every year. There is always something that needs to be done. A proper cleaning goes a long way in helping to protect the exterior of the building.
Not only does it peel away the dirt and grime, but it can also extend the life of the siding and help prevent dry rot. It also works to remove mildew and even mold that can cause a health risk to your employees and customers.
Commercial Pressure Washing Company: It Is Better for the Environment
You do your best to work and live green. And you may not know the full impact on the environment if you take on the task of pressure washing yourself. Without the proper equipment, you will be washing potentially toxic chemicals and waste material into the water supply.
A professional commercial pressure washing team will eliminate this hazard. They follow EPA guidelines to use cleaning solutions that are friendly to the environment. They also have the equipment to capture the runoff and dispose of correctly.
Don't Forget Curb Appeal
You may not be thinking about selling your business, but one never knows what is coming around the bend. It is a wise decision to keep your building looking as fresh and clean as possible.
A professional cleaning job makes the outside of any business look more attractive and accessible. This, in turn, increases curb appeal. This will attract more customers, and maybe even potential investors.
Your Second Home
Oftentimes your business is like your second home. Make sure you treat it like one by taking care of it.
Investing in a professional commercial pressure washing company will protect your building, your time, and the environment. What's not to love?
For more information on how we can assist in whatever may come up with your commercial building or property, give us a call.