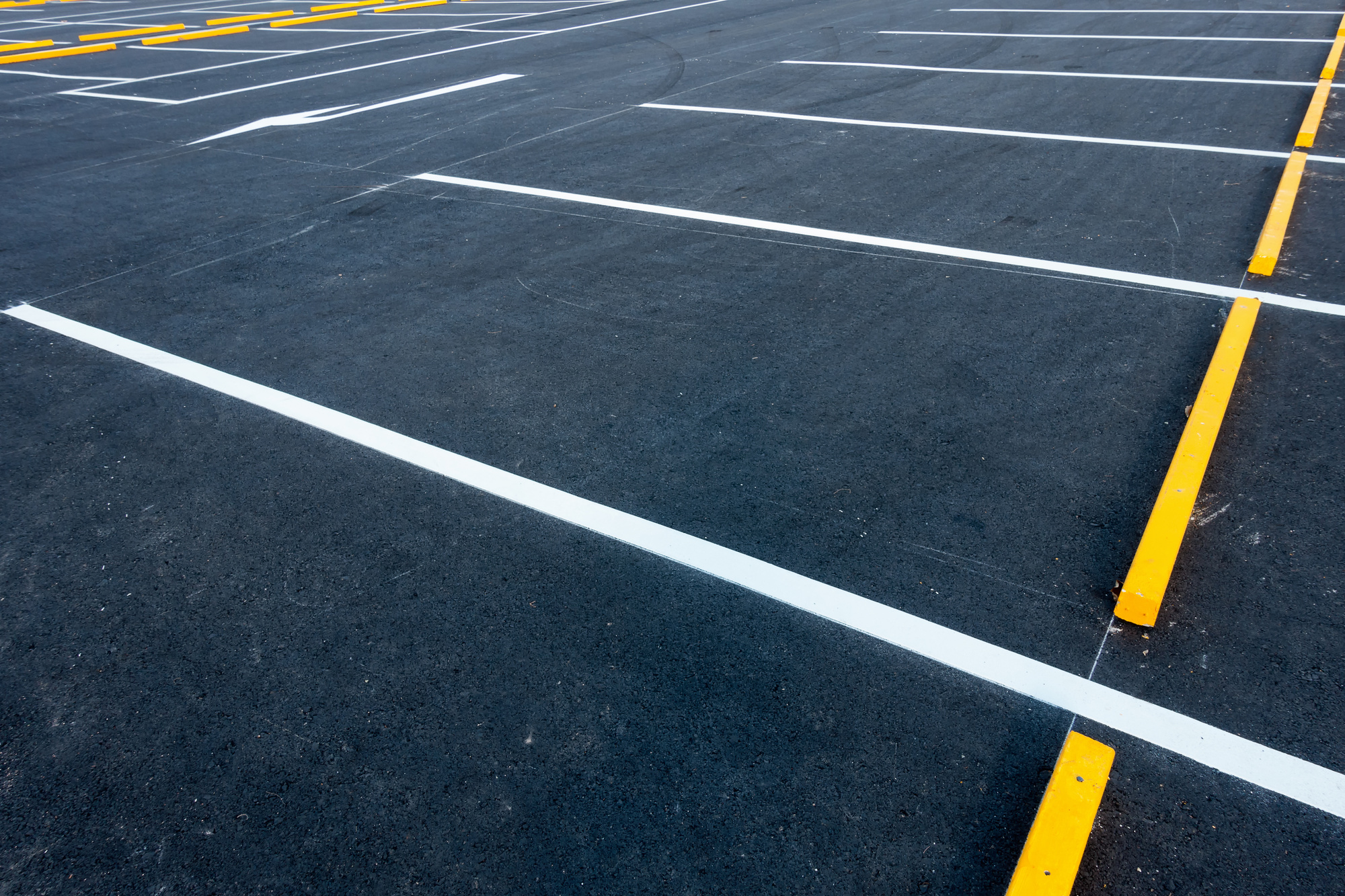 What Is Parking Lot Striping?
Parking lots are a $30 billion industry and growing.  Having a full parking lot with well-allocated parking spaces can drive revenue for your business. But, you need clear parking lot striping for a successful parking lot. 
Clear, vivid parking lot lines can boost curb appeal and grow your business. Learn more about parking lot striping costs and benefits with our guide below.
Uses
Parking lot striping uses paint or thermoplastic to mark parking spots, handicap accessibility, and directions. In large parking garages, stripes can also mark exits and entrances.
These aren't limited to businesses. Highways, roads, crosswalks: They all use parking lot stripes.
Benefits of Parking Lot Striping
Striping not only makes parking spots clear for drivers, but it boosts the look and appeal of the overall parking area. Excellent parking lot stripes accommodate all sizes of vehicles and prevent collisions. A parking lot with clean lines creates visual order, allowing drivers to park without issue.
Another benefit: customer satisfaction. If your parking lot lines are hazy and broken, this might turn potential customers away or make them frustrated trying to park. Clear lines with bright colors attract customers before they even enter the lot.
Cost
Cost varies depending on the size of the lot, amount of spaces, and how much work you need. Is this a new parking lot that needs brand new striping or do you need a only a few touch-ups?
Most companies have a minimum cost. On average, an 18-foot line might cost around $4-$6. Expect to spend a few hundred dollars on striping.
Safety and Liability
One out of every five car accidents happens in a parking lot. Distracted drivers, unclear directions, and, you guessed it, poor parking line stripes, cause many of these accidents.
If an accident or injury happens on your lot, you might be liable. Taking care of your lot by keeping parking lines updated avoids costly legal hassle. You will also need lines for ADA-compliant spaces and to mark pedestrian crossings if you have any.
The Process
Did you know applying paint to asphalt in your average parking lot only takes a few hours? With a process this fast, there is no excuse not to keep your lines updated with fresh paint.
A professional striping service will come in to apply a fresh coat of paint and sealant. You should rope off the area and pressure wash before striping. After waiting for the stripes to dry, you can reopen the lot.
Do You Need Parking Lot Striping?
Don't wait for a collision to update your parking lot striping.
Can your customers pull into a spot with ease? Or, have you witness sloppy parking and misuse of the handicap spot? If you see a lot of the latter, it might be time to hire striping services.
Whether you need to update an existing layout or add a new one, vivid striping lines can add value to your lot. Take your parking lot to the next level and contact Goldstone today!