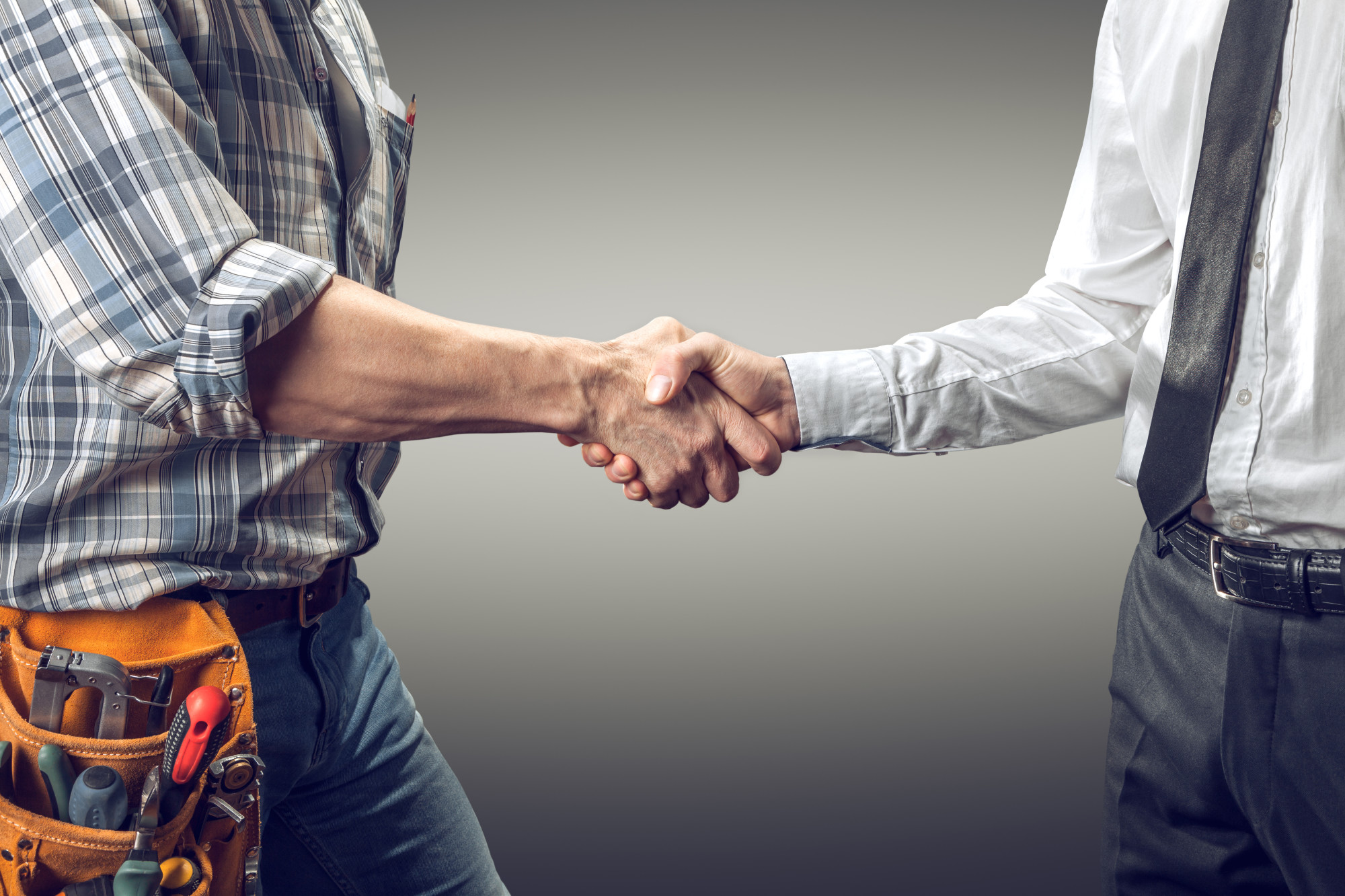 10 Questions to Ask Your General Contractor Before Signing a Contract
Around 4 million new businesses start each year, but many businesses also expand every year.
Whether starting a new business or expanding an existing one, you might need to hire a general contractor for help. After all, you'll likely need customized space for your business.
You might assume that hiring a contractor is simple, but it's not that easy. First, you must find the right one for the job, and you'll need to ask questions.
If you're wondering what questions to ask, you're in the right place. Here is a list of ten excellent questions to ask your contractor before signing the contract.
1. Do You Specialize in Commercial Projects?
Many companies offer general contracting services. But you should limit your search to companies specializing in commercial projects. After all, commercial projects are different from residential ones.
General contracting for commercial projects faces requires different knowledge. Additionally, it faces different challenges. Thus, you might begin the conversation by asking about this factor.
2. Are You Licensed and Bonded in This Area?
Next, you can ask the contractor if they're licensed and bonded in your project area. Hiring a company with the correct licenses and insurance coverage is always crucial.
Being licensed allows a contractor to offer general contracting services in a particular area.
In addition, hiring a contractor with the proper license ensures they know the rules and requirements in that area for permits and codes.
Additionally, being bonded and insured offers the protection you need for potential damages. A reputable contractor will have these things. That means you'll have protection against losses, injuries, and accidents.
3. Can You Offer Some References?
It's also helpful to ask a contractor for references. Reputable contractors willingly offer references as they stand behind their work.
When you receive references from a contractor, you can contact them and ask questions. In addition, you can learn a lot about the general contractor services a company offers by asking prior clients.
For example, you might drive by some of the projects the companies completed to see their work. Additionally, you might call a reference and ask if they were pleased with the company's services.
4. Is the Quote Set in Stone?
When you hire a general contractor, you'll discuss the project costs. Then, the contractor will give you a written quote for the services, which includes a breakdown of how they reached the total.
You can ask if this quote is set in stone to determine if you might experience changes. A quote is a guaranteed estimate for the project. However, quotes can change.
Generally, a quote will only change if the customer changes the project. For example, if you upgrade to a higher-quality siding for your building, you'll see an added cost to your bill.
5. What Is the Process for Making Changes?
While discussing the costs, another one of the top questions to ask a contractor is about changes. For example, how do you request changes to the project? Does the contractor require the changes in writing?
Additionally, are there deadlines for making changes?
Most general contractors allow changes up to a certain date. They might also charge a fee for the changes. The project price is also subject to change based on the changes you request.
6. What's the Timeline for the Project?
It's also wise to ask about the timeline. For example, when can the contractor start your project? How long will it take to complete it?
Contractors provide timelines for all their projects. But timelines can change. For example, you might experience delays in your project if the contractors have trouble getting the materials they need.
7. Do You See Any Challenges or Problems?
While you shouldn't plan for challenges and problems to occur in the project, they're not abnormal.
Problems can occur with any project, but a reputable contractor foresees these. Then, they take appropriate actions to minimize them.
Asking the contractor about this is a great way to learn more about the potential problems before beginning the job.
8. Do You Provide a Warranty?
Next, you can ask about the warranty the contractor provides. Most general contractors stand behind their work by providing a guarantee of some kind to their customers.
For example, the contractor might handle all repairs for the first few months. Others might offer a guarantee for one year.
Asking about this helps you know the contractor's responsibilities if you experience any issues after they complete the job.
9. How Do You Handle Communications?
General contractors use various forms of communication with their customers. So it might be wise to ask how they prefer to handle communications.
You might learn that the contractor prefers phone calls, while others might prefer texts or emails. Finding a contractor that welcomes open communication is a significant benefit when performing a commercial job.
10. How Often Will a Manager Be on Site?
Finally, you can talk about the management methods the company uses. The primary question to discuss is how often the project manager will be on site.
You won't want to assume that the manager will be there all the time, as this isn't always the case. But you can find out by asking.
You might learn that the company has a project manager on-site whenever subcontractors work.
However, some companies spread their project managers over several projects. As a result, your project manager might only be there for a couple of hours each day.
Ask These Questions Before Hiring a General Contractor
Hiring a general contractor for your renovations or new build is the way to go if you need commercial construction services. But you should always ask the right questions before hiring one.
Contact us at Goldstone Exterior Services in Houston if you need general contracting services. We offer all types of construction services and specialize in commercial projects.